Explore with a Free Smartphone Experience
Learn more about selected artworks in Double Exposure, hear community perspectives, and watch artist Will Wilson's talking tintype portraits come to life with augmented reality.
How to take the tour:
Download the free Layar app onto your iPhone or Android smartphone and look for this symbol near selected works of art.

Using the Layar app: hold your phone up to scan the artwork and discover interactive content. Please use headphones.
Double Exposure smartphone tour sponsored by The Seattle Times.
Videos
Resources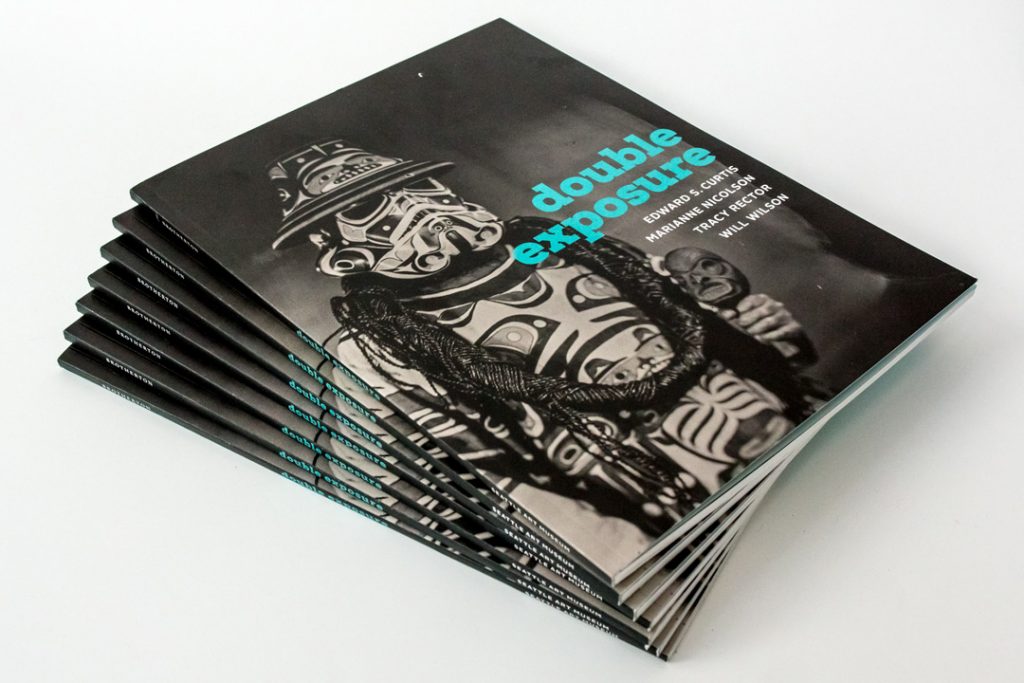 Purchase your copy of the exhibition catalogue online or in the SAM Shop on the ground floor or the exhibition shop on the fourth floor.
Double Exposure: Low/No Vision Audio Guide
View our Low/No Vision Gallery Guide.
---
Listen to Edward S. Curtis Wax Cylinder Recordings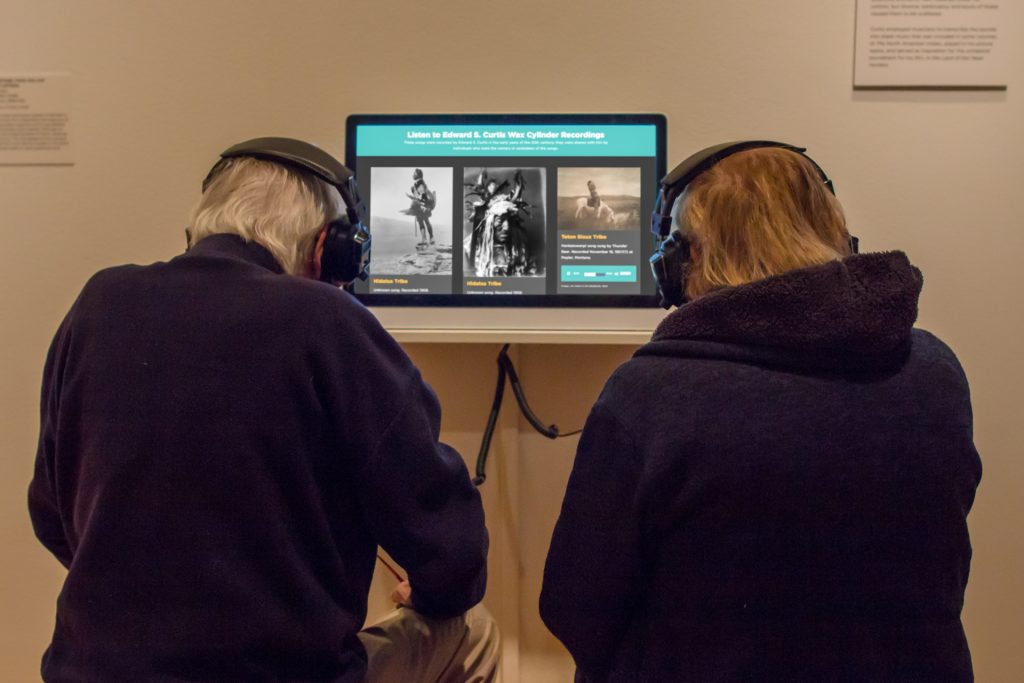 Available in-gallery, these songs were recorded by Edward S. Curtis in the early years of the 20th century; they were shared with him by individuals who were the owners or caretakers of the songs.
Post Human Archive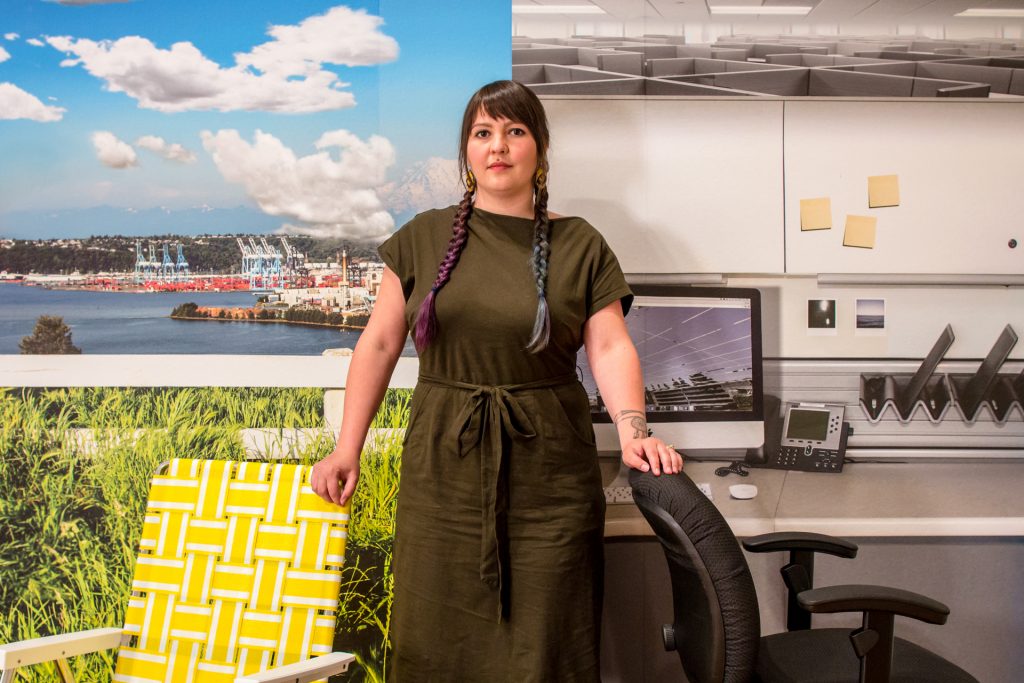 For the Double Exposure Education Space, artist RYAN! Feddersen (Okanogan /Arrow Lakes) has created the Post Human Archive, an interactive artwork and thought experiment. This project explores conflicts surrounding Edward S. Curtis's images of Native people by inviting visitors to put themselves in a similar position of being documented and defined by an outside force.
Submit your image when you visit by using #PostHumanArchive.